A few years ago I unexpectedly and suddenly fell completely in love with Ballroom Dancing.  It's been a journey of intense fun, extreme engagement and deep challenge.
My teacher, and Pro-Am partner, is Jeremy Babagay and I credit him with so much, including but not limited to starting me on the path, introducing me to American Rhythm and "tricking" me into loving the world of competitive dance.  If you're looking for a teacher I highly recommend him!
Closing out my third year of dancing, I've posted competition pictures from 2016-2017.
When I complete my second year I felt amazed and grateful. What a journey!  Frustrating, challenging, fulfilling, fun.  What more could one ask for!  Some of the highlights of include:
1. Speaking and Performing at SHINE!
I had the amazing opportunity to talk about my experience as a dancer who started very late in life, spreading the message that we should never limit ourselves to someone else's notion of "appropriate".  If you want to do something don't let anything stop you.  Jump in!  Start now!  I'm grateful to the SHINE Community for creating a space and way for people to engage in their passions.
The dance was choreographed by Jeremy and was a ton of fun.  I love both songs and the Shine crowd was so supportive and encouraging.
2. Winning a World Title!
This year I had the honor and thrill of winning a World Title!  Jeremy and I won the Pro-Am Closed Bronze category at Embassy Ball in August.  We competed against a lot of wonderful dancers so what a surprise and thrill it was to get to stand at the top of the podium with a bouquet of flowers while they played the National Anthem (ahem, US that is).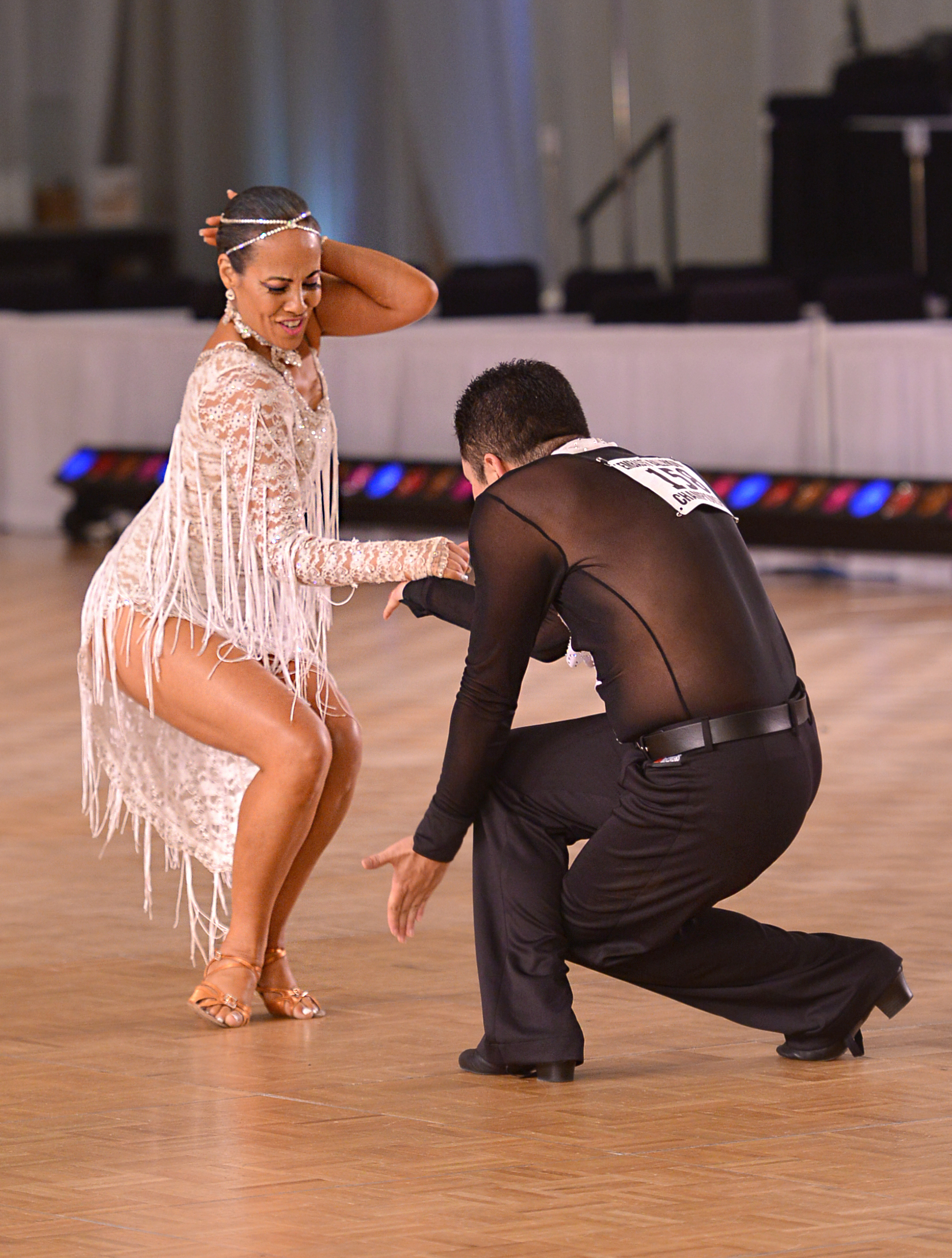 3. Competitions and more Competitions
This year we competed in 11 competitions both at home in the SF Bay Area as well as in Las Vegas, LA, Portland, Denver and Puerto Rico.
"[You] learn, as you get older, that rules are made to be broken. Be bold enough to live life on your terms, and never, ever apologize for it. Go against the grain, refuse to conform, take the road less traveled instead of the well-beaten path. Laugh in the face of adversity, and leap before you look. Dance as though EVERYBODY is watching. March to the beat of your own drummer. And stubbornly refuse to fit in."                      -Mandy Hale
Everyday I'm humbled by how much there is to learn in the dance, about myself and about learning and teaching.  And even in moments of deep frustration I'm grateful for the experience and the deep engagement that comes from trying something new and working hard to constantly improve.
Some Throwback pictures from 2014: