Naomi Patricia LaCroix
March 17, 1938 – September 9, 2016
We had a Celebration of Life for mom on Wednesday, September 14, 2016.  175 friends and family gathered together to remember her life.
Life Story – written by Pat and Lisa and read by Christopher Dew
Patti's Impact – Victoria Lorient-Faibish
Once Upon A Time – My Dad's Musical and Photographic Tribute
Family Reflections – My Eulogy
As is true of so many things, most of us don't appreciate our parents as deeply as when we know they'll soon be gone.
Growing up, friends always thought my mom was pretty cool, but I didn't really realize the extent to which she was loved and the impact she had on so many people…and I don't think she
did either.  But when we realized we were going lose her, the visits, the notes of appreciation and the goodbye wishes flooded in.
As deeply painful as the past three months since mom's diagnosis have been, there have also been profound gifts.  Thanks to lifelong friend Judy, who was Mom's primary caregiver for two months, and with help from mom's brother Ron and our hospice team, we were able to care for her at home until the end of her life.  We'll always be grateful that in her final months and her final moments, Mom was surrounded by love and by friends; Together we all gave her as much comfort as possible.
And with her last breaths, she made it clear to us how important it was that we be sure to thank each and every one of you for your emails, notes, calls and visits and for the love and care she received these past weeks.  So on my mom's behalf…thank you, thank you, thank you.
And how like her is that?  One of mom's notable traits was humility. She never thought that anything she did was particularly special  In fact, a few nights before she died I was reading emails to her…beautiful, heartfelt thank-you notes for the difference she'd made.  Her response was, "that's all so nice, but really, isn't it a bit much?" In spite of it being a gift to her to hear the appreciations and thanks, on some level she was also completely surprised because in her mind she wasn't doing anything particularly remarkable. It was just who she was. Doing what she did.
I can't tell you how many people have said that when they were new to town or in the middle of a rough period, that mom invited them for dinner, included them at the house or at a party, and made sure they weren't alone and that they felt welcome.
And while it's hard to imagine now, when we were growing up there was only one Japanese restaurant in Toronto and Japanese food was a special and exotic treat. For many friends Japanese at our house for dinner or a party was their first exposure and I know that association of Japanese food from mom means something to a number of you.
She was known for her business acumen. She worked hard, took care of the money and invested well which gave the rest of us in the family the space and time and liberty to be creative and to pursue things we loved like photography, music, acting and dance.  We were, and we are, free largely because she took care of everything.
She was known for being accepting and understanding and for her willingness to listen. So many of you appreciated her total candor and the knowledge that she was never shallow or insincere.  If she said something, you knew she meant it.  As a result, she was someone people went to for advice.  She was not a person of many words but she was a person of careful words and true and meaningful words.
My dad always said that it might take a while to win her over but once you did, she was a friend for life.  She was a listener, not a talker and as a result, many friends felt supported and understood by her.
During her illness, she remained strong and brave, courageous and stoic.  We all cried many more tears at the thought of losing her, and for her pain, than she ever cried for herself.  Throughout my life mom's steadfastness made space for the rest of us to be emotional, and even, sometimes sentimental.
She gave me a love of dance, unequivocal support, an inclination for lifelong learning, constancy, a commitment to family, an example of a long-lasting marriage, a desire for deep connection, and the assumption that a home with an open-door policy where everyone is welcome is the norm.
As I face the reality of a future without mom, I'm comforted by remembering that we all live on through the people we knew and the impact we had.  Knowing how enormous mom's impact has been, brings solace.
Her legacy will live through us all.  The difference she made lives on in how we carry on from here, and in the acts of love we give to ourselves, each other and the world.  Knowing she'd be gone soon and I'd never be able to ask her advice again, a few weeks before she died I asked mom if she had any advice that I could carry with me.  True to her, her answer was straightforward.  "Be happy, love each other, and help those in need".
So, in the spirit of Naomi or Patti or whatever name that you know her by, keep her alive by picking a quality she touched in you and bring it fully present in your life as often as you can, in her memory so she continues to live on through all of us.
When you welcome someone into your home and make sure they are not alone…
When you share your difficult emotional experiences or challenges with depression without shame so others can feel ok
When you talk tough in truth…
When you commit to your marriage even when times are tough because there's nothing like a lifelong love affair…
And when you go out of your way to make sure someone gets the help they need…
Realize that you're connected to Patti and honoring her life with yours.
To paraphrase the letter my husband Joe wrote to mom, "we will hold onto what you have given, in values and in a thousand subtle memes, in our partners and in the faces of our children and in the loves and families that they will sustain after we, too, are gone."
Mom, Thank you for always being there for me.  I just can't say it enough. Thank you for being in my life.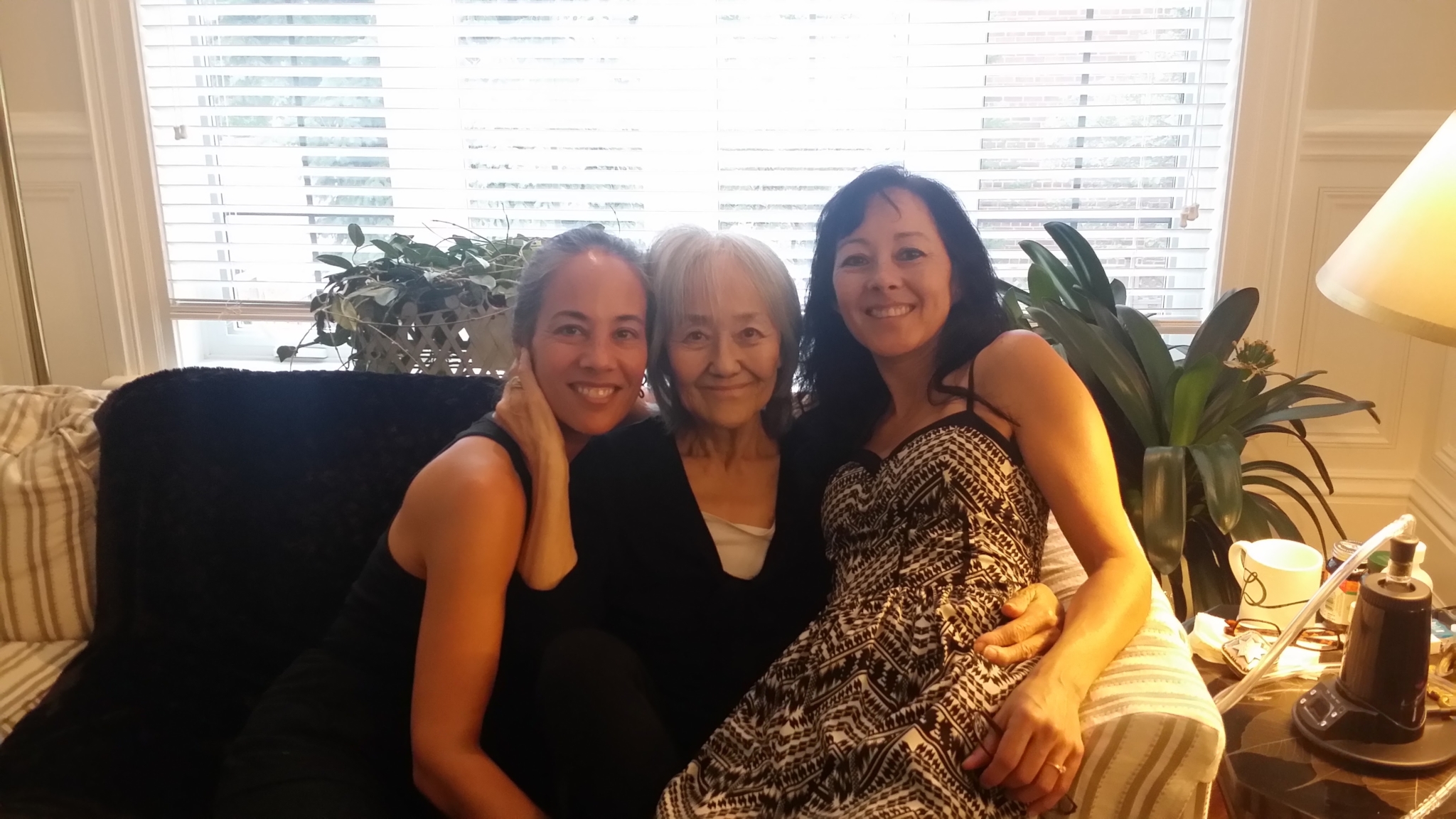 "I'll Love you for Ever, 
I'll like you for always, 
As long as I'm living my Mama you'll be."  – Robert Munsch