Hi!  I'm Lisa LaCroix!
After a break to raise kids, build communities, deepen my own personal growth and personal skills I'm returning to my career as a performer.  Being an independent actor has some appeal but I also know from my experience with some
wonderful agents and talent reps
that the right partnership is
invaluable
.
Me, now: I'm a speaker, actor, writer, dancer, and podcaster who is deeply committed to helping midlife women reframe the fear and old stories about aging so they can create a Moxie Midlife and design life on their own terms.
I regard returning to the industry at age 54 as the perfect convergence of my past experience and success as a print, commercial, voice, and film and tv performer + my life experience, personal growth, skill-building, dance training, and accumulated wisdom + my current mission and message of living a Moxie Midlife.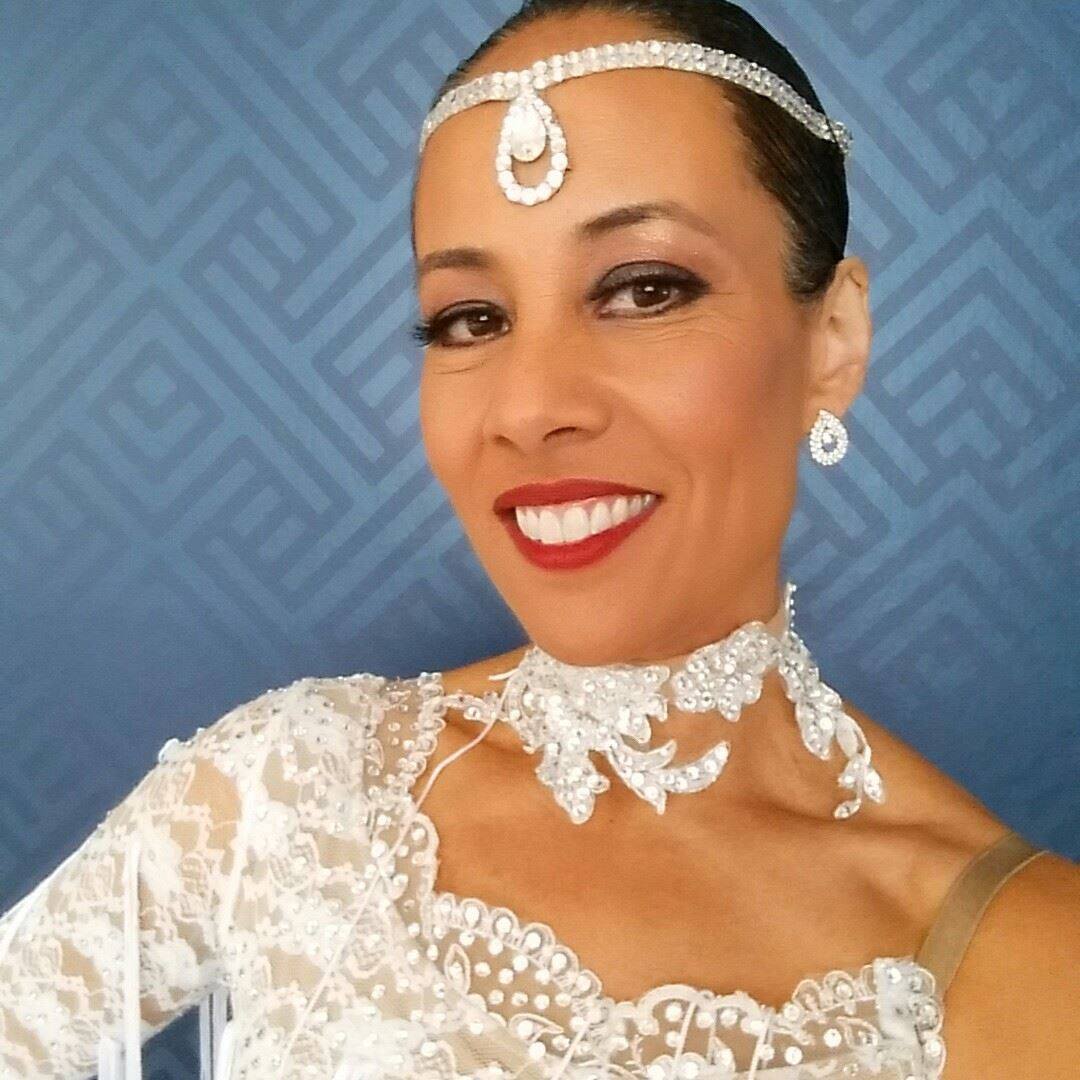 My signature talk is part dance performance (Here are a few examples in Latin and West Coast Swing), part actionable workshop, part inspirational message. My talk "Rebranding Aging" chronicles the dance journey I began at age 49 through to winning a World Title in Latin Ballroom dance two years after I started dancing. You can find more on my Speaker Page.
I'm encouraged to see the industry taking some big shifts since I left, with more interesting parts for women, including featuring older women in tv, film, and print. Also, how exciting that there appears to be a new recognition that racial ambiguity is the new norm.  My mixed-race identity occasionally served me in my earlier career but was often an obstacle then.
Here you'll find a few recent pictures which were taken in the last month to 1.5 years, both pre-and post-silver conversion.  (Look it up; It's an awesome movement.)
Here's a short current version of my bio:
Lisa Betts-LaCroix is a speaker, actor, podcaster, dance performer, and outspoken advocate for living, learning, and aging by design. She's been featured in Wired Magazine and on CBS News and Swiss RV for her thought-leadership in the Future of Learning and education.  She has also appeared as a featured guest star, or series regular in over 100 television, film, and radio pieces, working with people like Norman Jewison, Angela Lansbury, Adam Beach, Kathy Bates, and David Carradine. As host of the Super Power U Podcast she has produced and hosted over 130 episodes with fascinating guests revealing the Super Power behind their successes.
Lisa has graced stages including at the International WomanSpeak Festival in Sedona, SXSWedu in Austin, Under 20 Summit in NYC, PG Retreat in Colorado Springs. In spite of taking up dance at age 49, she is a World Champion Pro-Am American Rhythm Ballroom dancer and specializes in combining dance performance with personal storytelling to deliver a message that inspires audiences to embrace their vitality and passion in later life.
Influencer Media Kit Here: