* * * * * *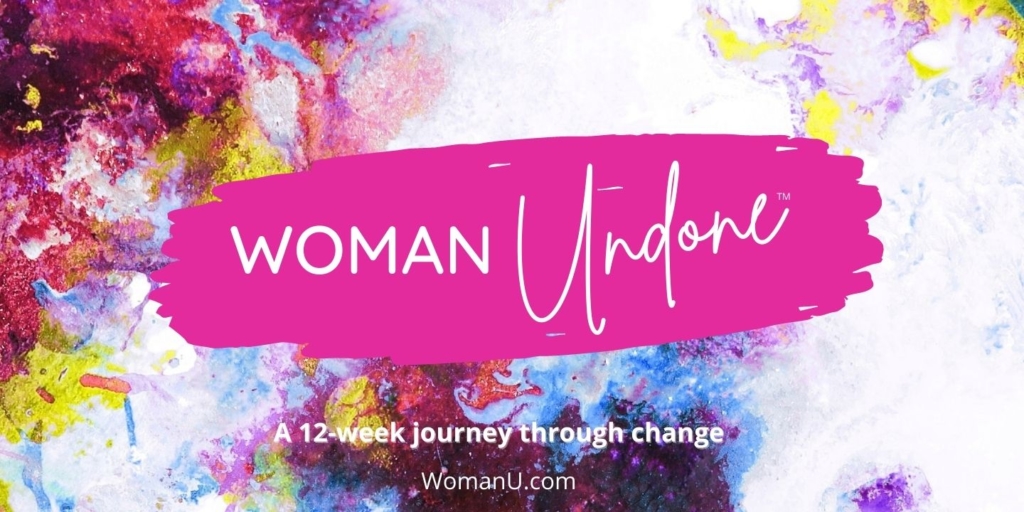 Today's episode is Sponsored by WomanU and Women Undone:
Because Sometimes You Have to Come Undone to Keep on Becoming.  More information on this 12 Week Journey Through Change HERE
* * * * * *
Angela Raspass is a Next Chapter business and life mentor. She supports women in the transition to the Next Chapter of their careers and shares why her desire to pivot into the emerging market of coaching was one of the best decisions she has ever made. She opens up about the unwavering emotional support she received in difficult times of her life, and how it motivated her to be that source of strength for others, along with the interconnected nature of personal and professional development.  Angela shares the inspiration behind her podcast, "Your Next Chapter", what wholehearted marketing means to her, and why women should get excited about the potential in this next phase of life. 
Highlights:
Angela's parents showed her how being an entrepreneur was a lot of work, but worth it to create and manage your own destiny. Her father was a sheep farmer in New Zealand, and Angela watched her parents reinvent themselves and try new business ventures. 

Angela focuses on helping people create the life they desire and reinvent themselves personally and professionally through Your Next Chapter Business and Life. 

Angela was a freelance marketing consultant for big businesses and then saw that small businesses had a need for the work as well. She grew into having her own staff, and even survived a drop in the recession, but dug deep and discovered at some point that it wasn't right for her to continue. 

So often we fall into a pattern of just doing things because we can, not because we want to. 

Practice observing internal dialogue separate from who you really are, so you can process and move through it. You can even name yours like Angela did, with her inner critic Helga. 

Connection and community can give us the power to change. Angela believes that everyone should have a belief buddy, someone that holds your vision in their hands and shows you both unconditional support and truth. 

The cycles of change are discontent, desire, and decision. When we move out of discontent, we can move forward into the next dynamic stage of design and delivery. 

When making a decision, look at it from all angles and really examine what will happen if you make the decision, and what will happen if you don't. 

Angela is open about her struggles with addiction and chose to numb feelings with alcohol until she surrendered to the idea that she needed help and support to become sober. 

There are people who need what you have. There are also people who don't need it, and that's okay too. The more we own that piece, the less judgemental on ourselves we can be. 

In Angela's framework of wholehearted marketing, the staircase model serves people at whatever level they are ready for, one step at a time. 
Life Lessons: 
Just because you can, doesn't mean you should. 

Understand that your value comes from who you are and what you have experienced, not in spite of it. 

The serenity prayer serves everyone: "

Grant to us

the serenity

to accept that

which cannot be changed; the courage to change that which can, and the wisdom to know the difference." 
Quotes:
"I have seen, firsthand, the power of being loved back to life." 

"We cannot expand any further in business than we expand ourselves." 

"I wrap people in unwavering emotional and strategic support".

"Our businesses need to be this harmony of contribution and fulfillment. We need to contribute for meaning and purpose so contribution is vital but we also have to have the fulfillment part or it's empty".
Mentioned in This Episode:
Your Next Chapter Business and Life 
I Thought it Was Just Me (but It Isn't) 
Follow Lisa  LisaBL.com
Super U Resources:
Super Power U Facebook Page
Subscribe and Review to the Super Power U Podcast on iTunes, Stitcher, Google Play