* * * * * *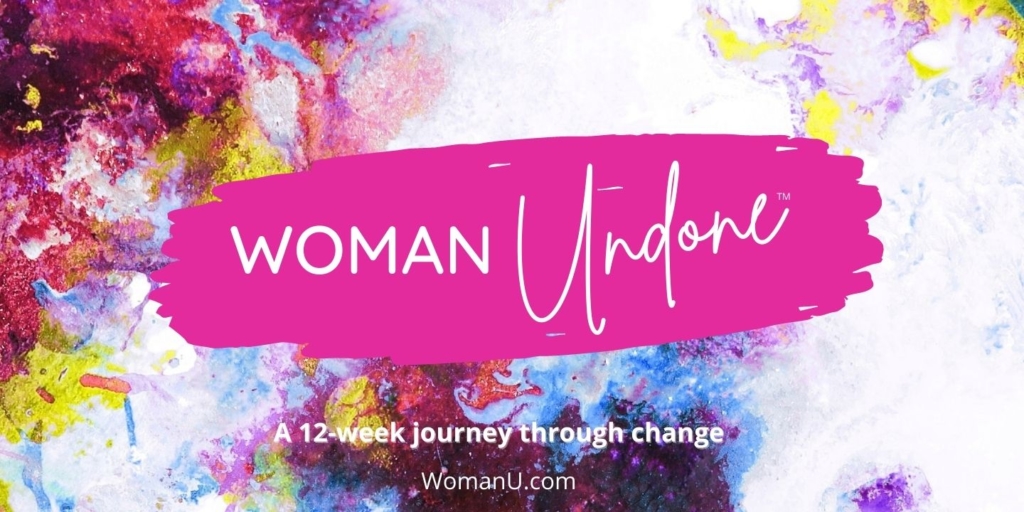 Today's episode is Sponsored by WomanU and Women Undone:
Because Sometimes You Have to Come Undone to Keep on Becoming.  More information on this 12 Week Journey Through Change HERE
* * * * * *
Bend, not break. That's Jacki Rigoni's philosophy!  Our guest today is a writer and poet who knows that hardship is the road to healing and that all pain offers rich rewards no matter how tough it is to go through.
Jacki shares her Heroine's journey and the knowledge that we can thrive not in spite of the challenges we face but because of them.  Yes, the road can be rough — full of doubts, worries, sorrows — a roller coaster of emotions but it is the Unexpected Life Wallops that challenge us and grow us most.
One of Jacki's core values is resilience. Curve balls are unavoidable but inspired by her Super Power of creativity and using the tool of her trade and her healing, writing, Jacki models the kind of resilience we can all learn from now during this period in history when we are collectively facing unprecedented unknown circumstances.
Through her creative writing she literally writes her way through, processing the circumstances but also changing the ending. What a beautiful model for what's available to us as we look our fears in the face, fear that can be transformed and forged into positive change and global transformation, starting with the personal.
Sponsor: Life Legacies because your loved ones' stories matter!
Highlights:
Jacki's upbringing, with a supportive mother and a tough father, has taught her to be both fearless and wise in how she deals with the things in her life.

In spite of the traumatic things she's experienced, Jacki is thankful because if not for them, she would not have been able to develop resilience for the challenges in her life and also for the current world crisis we are facing today.

Jacki shares a poem inspired by "fire-followers," which are plants that thrive only after a fire and likens it to how we, as human beings, are able to thrive and grow even after going through hard times.

Jacki shares how writing, and writing poetry specifically, has helped her develop resilience over the years.

Jacki talks about The Heroine's Journey and explains how it's different from The Hero's Journey. Where The Hero's Journey is about a person's journey to greatness, The Heroine's Journey is a journey towards healing — an inward journey rather than outward.

We shouldn't avoid difficult things, and we shouldn't numb out the emotions that we feel during these times — whether that's anger, sadness, or indignation. Because these emotions are like guideposts toward healing and toward building resilience.
Life Lessons:
Accept what is.

Don't get caught up in what might be. Be present.

You always have a choice.

Trust your intuition in spite of logic to the contrary.
Quotes:
"I believe that as a world culture, we're moving in a much needed direction toward the divine feminine and turning to things that may not be so logical, such as intuition." (Jacki)

"Part of the struggle is when we try to resist emotions. Allow yourself to feel them all – anger, fear, etc.  Because those emotions are guideposts." (Jacki)

"Being able to take your gut instincts as truth is a huge tool." (Jacki)

 "We learn so much more about who we are, what we care about and what we value when we face our own imminent – abstract or real – death." (Lisa)

"In every transformation, there are things we grieve, that we're leaving behind, but there are also opportunities for how we approach the future." (Lisa)

"We are built to change course." (Jacki)

"I feel grateful for my experiences. They have taken me into a higher level of spiritual awakening in ways that I never would've had access to had I not been through something difficult." (Jacki)
Mentioned in This Episode:
Connect with Lisa
Connect with Jacki
Super Power U Resources:
Feedback and show ideas to hey@lisabl.com