* * * * * *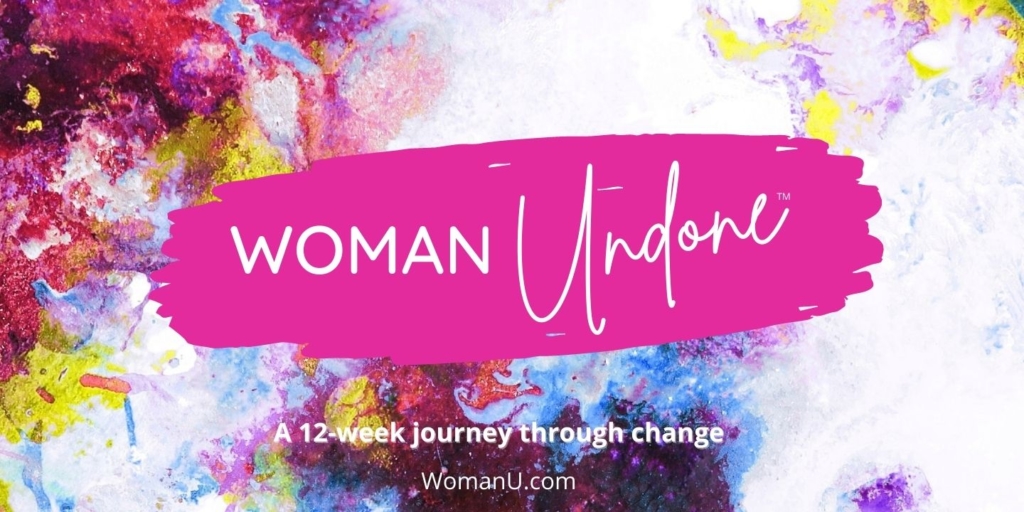 Today's episode is Sponsored by WomanU and Women Undone:
Because Sometimes You Have to Come Undone to Keep on Becoming.  More information on this 12 Week Journey Through Change HERE
* * * * * *
We love all of our guests, but this week's Victoria Lorient-Faibish is extra special. Victoria is one of Lisa's oldest and dearest friends, and they reminisce about their friendship that extends back almost 4 decades, to high school!
What Victoria Lorient-Faibish believes is the key to self-acceptance is spiritual warrior work. However, it is worth it when it helps you heal your anxiety, lift your depression and give you a sense of self-assuredness you may have been looking for your whole life. As a relationship expert, keynote speaker, author and Holistic Psychotherapist, Victoria first walks the walk of positivity and affirmation, and then spreads it to the thousands of lives she impacts through her work.
Victoria tells the story of her own rocky upbringing, and how she made the decision to transform her belief system through dedicated work with rewiring her thoughts.  She believes that individuals with even the most dire family culture experiences can thrive when they discover and own their self-culture.  Lisa and Victoria discuss two of Victoria's great Super Powers: Stopping Generational Dysfunction and Living with Courage and Heart!
[2:12] Meeting Lisa and her family was one of the most profound experiences of Victoria's early life. It brought stability, support, and almost a surrogate family to her somewhat tumultuous upbringing. Victoria stated a resolve to Lisa that she would not carry on the type of dysfunction that she grew up in.
[5:48] Victoria's sister was also able to rise above the turbulence of their formative years to dedicate her time and positivity energy to the greater good of society as well.
[6:49] No matter how tough our upbringing, it is our choice and our free will to create a life of healing, peace, and abundance. Victoria notes that our brain sticks much easier to negative thoughts and events, so we must work even harder to overpower it with positivity.
[7:48] Victoria's father learned from the school of profound hard knocks. She has compassion for both of her parents for their own suffering and challenges. Victoria has taken their own wisdom and grit into her own spirit to form into her own method of staying positive and hopeful.
[9:27] Victoria shares a story about the destructive and intense hurricanes that were mirroring the storms in her personal and professional life. On top of all this and a scabies sickness as well, her father's diagnosis of brain cancer led her to have a stress breakdown and question what life was all about.
[16:21] Victoria created her own affirmational loop to listen to repeatedly as a scientific experiment. Before she knew it, things were starting to turn around and she felt a freedom within that she hadn't had before.
[18:07] As a Holistic Psychotherapist, Victoria now teaches her clients how to work with affirmations and "I, You and He/She statements" to get more of what they want out of life and to get in touch with their authentic voice.
[19:16] There is a multigenerational family culture that we internally and innately experience that we try to match to fit in and avoid abandonment.
[23:14] After years of a busy practice seeing many individuals, the one common thread that Victoria saw work to lift people out of depression and anxiety was for them to develop their self-culture.
[24:42] Self-culture is personalized self-care. The loudest voice in our head is our own, and the most giving thing we can do for others is to love ourselves deeply. Once we get our self-culture in check, it clears a path for all our other cultures to flourish, including romantic and family cultures.
[26:55] Victoria has had the best results of breaking up and neutralizing patterns that do not serve her clients by combining talk therapy with body-centric work. She is well versed in many healing modalities, some of which include polarity therapy, Reiki, and craniosacral therapy. Since she has limited time to meet individually with clients, she holds a Courageous Conversations live streaming on Facebook and provides coursework on her website.
[30:06] A Courageous Conversation can look different for everyone. It can be a difficult conversation with our loved one, speaking up for our beliefs, or even realizing how we need to rise up within ourselves. It's easy to shut off and avoid these tough choices, but we are called to step up and push through to the next level. While we are doing the work it is important to bring in your trusted humans and surrogate family for support.
[38:16] Living a life of courageous heart and inspiring others to do the same is Victoria's Superpower.
Mentioned in This Episode:
Victoria Lorient-Faibish Website
Connecting: Rewiring Your Relationship Culture, by Victoria Lorient-FaibishVictoria's Online Courses
Courageous Conversations on Facebook
Find Your "Self-Culture": Moving From Depression and Anxiety to Monumental Self-Acceptance  by Victoria Lorient-Faibish
As Above, So Below, by Victoria Lorient-Faibish
Hurricane Gilbert and Hurricane Keith
Louise Hay books You Can Heal Your Life and The Power is Within You
College of Registered Psychotherapists of Ontario
Quotes
"The buck stops with me. There will be no more generational dysfunction from me on."
"I think when people as children suffer from volatility and difficult family experiences, they have to make a decision. Are you going to end up in an alleyway being a crack addict, or are you going to make the planet a better place?"
"Life can be so cruel when you are a child in a volatile family. It's so tempting to let cynicism and negativity and profound embitterment to take over."
"We need to overpower the brain with positivity."
"I realized I can actually change my reality through disciplined thinking."
"The family culture just didn't resonate with my bright soul."
"Self-culture is the elixir to sustained anti-depression."
"The one thing people can do is to accept and allow for their self-culture to come through."
"You can be shaking in your boots but you still have to have that courageous conversation."
"If we are going to make courageous choices and decisions we need support, but we also need the profound courage to do it."
"Stop and care for yourself.
"Drop the cynicism and have courage."
Victoria Lorient-Faibish Facebook
Positive Self-Culture Facebook Group
Super Power U Resources: